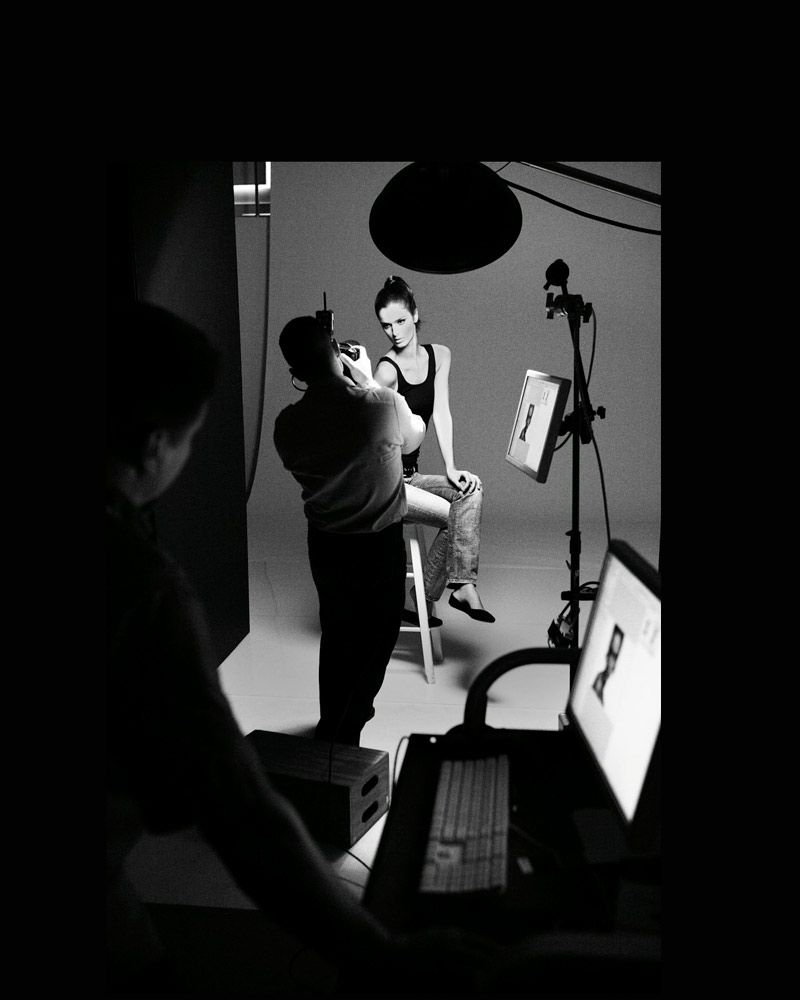 About James Moritz
CLICK HERE FOR LINKED IN PROFILE
"Art is Commerce" Andy Warhol
Almost 15 years shooting freelance for Nieman Marcus is all most client's need to hear. Neiman's is perhaps one of the most demanding clients in the industry and has a strict policy of rotating photographer's every 5 years to keep everything fresh. However, James Moritz was able to stay shooting for Neiman's as long as he wanted to because he had such a high vendor approval. Every shot for Neiman's has to be approved by the most demanding and successful luxury, fashion and beauty brands. So every detail has to be cohesive with that brand's campaign, runway and adhere to all the brand specific requirements which may or may not be listed. Planning a full day with 12+ brands every day with very specific hair, makeup and style requirements done every day without overtime is the ultimate test of expertise and a true indication of being a Master Photographer and branding expert. Having the skill get every shot approved by the most prestigious brands in the world enables clients to trust their project with James Moritz. Clients know that after 15 years of delivering both photography and video for Neiman Marcus that James will be able to deliver and exceed their expectations every time.
James always considered himself an artist and knew even as a child his talents were visual. Growing up in a small Texas town he learned how to entertain himself through creativity. However, learning how to nail each and every shoot and stay within the budgets of time and money is how he defines himself as a professional photographer. Being excellent isn't enough, being one of the best artist's isn't enough. A truly exceptional professional photographer is also a businessman who knows exactly what clients need and how to create that image within the time frame and within the budget estimated without fail every single time, shot after shot, day after day without fail. James's clients know that he can deliver and exceed their expectations without hesitation which as been the reason for his long lived success in such a competitive industry.
James Moritz, is a long time beauty, fashion, luxury lifestyle, celebrity and advertising photographer. Early into the transition from film to digital James began creating short videos and recently motion loop images. He was one of the first photographers's who combined video and photography shoots on the same set and now often works with multiple cameras on each set to deliver beyond the shot list.
"What client's don't know they need is just as important as the shot list they have planned out." What sets James apart from other artists is his ability to know what clients need before they have to ask. His goal is to cover every detail of each shot, so clients know every angle, important detail, potential crop and every aspect of the shot from the model, pose, hair-makeup to wardrobe, styling, options and final layout are covered. The attention to detail is what keeps clients coming back. When a client knows the photographer will cover every possible need, clients feel more at ease and the creative process can be focused on creative rather than making certain that every potential detail is covered.
Early into the transition to Digital James knew that the more digital replaced print the more media clients would need. In order to meet these needs he partnered with Doug Hill who specializes in production but also is able to capture behind the scenes images, video clips and shots that require a second photographer on set. By approaching shoots as a team James is able to focus more on creative details and interacting with the model and client knowing that production details are taken care of properly. On every shoot our team covers behind the scenes shots and makes sure the client has images they can use for influencer marketing and social media. Yet another example of how our team has an advantage over all the others, we provide all the media clients need beyond the shot list.
James Moritz's clients include some of the most prestigious brands today including Neiman Marcus, Bergdorf Goodman, Chanel, Calvin Klein, Coty, ESPIRIT and countless others. He has shot celebrity's most iconic figures, such as Kate Moss, Renee Fleming, Victoria and David Beckham, Kylie Minogue and Tom Brady.
Without execption James Moritz has a long and sucessful history of always delivering outstanding, iconic media that exceeeds expectations. He has a history of delivery that stands for itself. To discuss your next project please e-mail us at info@jamesmoritz.com.